Escape rooms in Poland and many parts of the world are closed for regular visitors. Despite promises and talks government fails to give valuable help to small businesses. But creativity around escape rooms can be well used, even if you cannot go and visit escape room physically. How? Let us inspire you today :)
Even before 2020 happened and humanity began to struggle in an uneven fight with the virus, there were many escape room initiatives that went beyond your regular visit. They were used in marketing, HR, integrations, and so on... Building on that we present to you ideas on using escape rooms even when they are closed!
Live cam integration events
The obvious elephant in the room is the new live cam escape room offer. Their pure existence opens new doors for interesting integration events. People can participate from their homes and play in a room that is thousands of kilometers from their place. It also allows lots of people to enjoy entertainment at the same time as you are not limited to physical rooms in one place. They are great as:
integration events,
team building,
award for some competition or good results at work,
offering to the corporate clients with optional branding.
If you want to learn more about live cam escape rooms in general, take a look here.
We have also prepared a simple offer if you'd like to work with us. We can be your man in the middle or brain of operation ;)
Photo/video session scenery
Escape rooms are usually well decorated to imitate their theme. Need to take some photos in the medieval castle? Check! Maybe you need to shot a video on a space station? Check! Western wedding session? Check!
It might be effective for money and time saving to not build or rent full scenery. Look out for an escape room that has a theme fitting your idea and just ask them to rent a room for some time. You spend less and local business gets some money. Win-win situation :)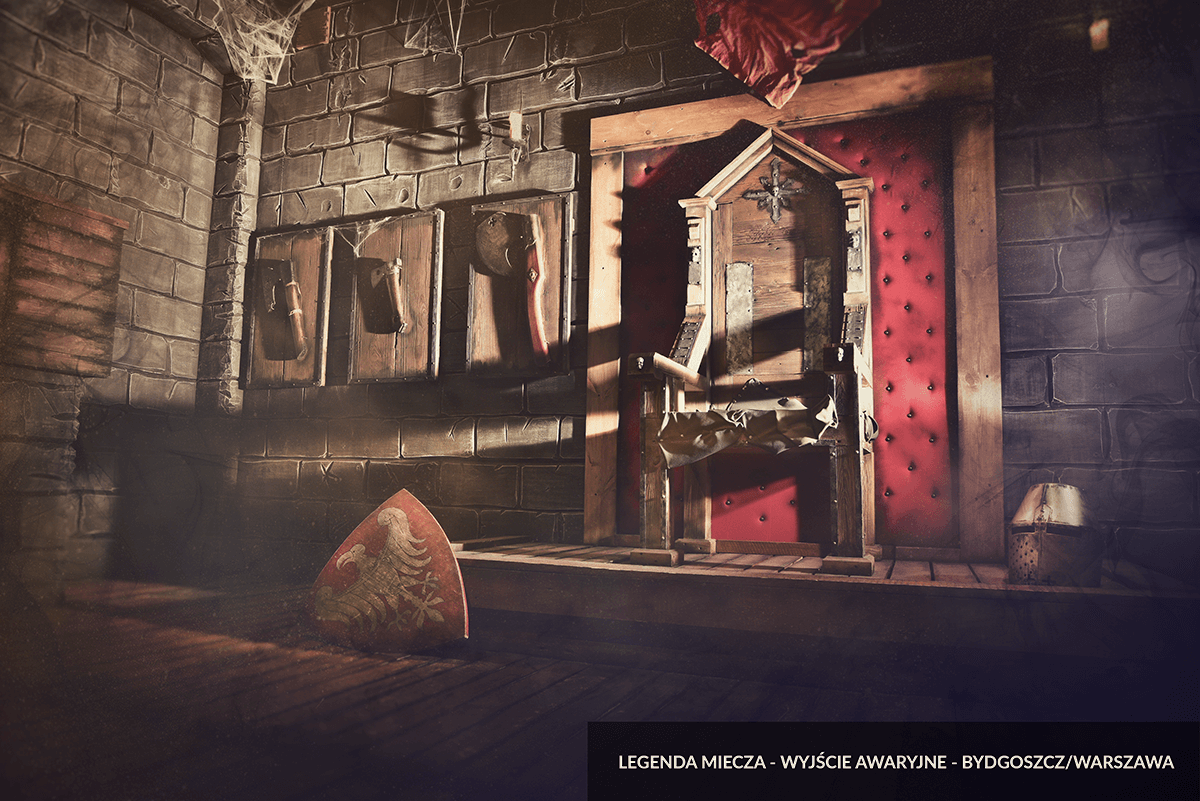 Mobile escape rooms and dedicated scenarios
While it is not a good idea to run a dedicated escape room yet, you might already have visions for what comes after the pandemic. Maybe an escape room would be a great part of a campaign for one of your clients? Maybe when workers will get back to the office it would be good to greet them with some mobile entertainment?
Whatever the reason would be - now is the best time to ask for an offer. Owners of many escape rooms have not much to do with their rooms right now and might have more time and ideas for you. Building a mobile or dedicated escape room during lockdowns will surely be much easier and possibly cheaper. Think about it!
If you need some help getting in touch with the right business, you can count on us :)
Games or competitions online
Live cam escape rooms are not the only way to experience escape rooms. There always are old and good point and click games. People from the escape room world are the best to come with an idea and puzzles for a good point and click games.
You might have heard already about our ER Champ competition. If not - check it out. In a similar way, a game dedicated to your customers or employees can be created. Again - it's the best time to ask people from the industry to create such a thing. Later they will be busy with their rooms :)
Special promotional actions
This one is a shameful advertisement of us, but no only. As a place to go for escape room alike activity, we have a user and newsletter base of people interested in everything puzzle-ish or escape-ish. Maybe it's a good target for your campaign? Maybe you'd like something creative to advertise your brand? No problem - get in touch with us or your local escape room businesses. They also will surely have some ideas and user base too!
Creative people are bored
Well, probably they aren't, because that's what creativity is. But to the point - the escape room industry is definitely one of the most creative in the world. And as stated before - many owners are unable to offer their rooms fully right now and might have spare time to do creative things. You'll never know what kind of mechanisms, items, preps, or visions they have to offer. Unless you ask. Call your local escape rooms and ask them what they can do to help with your ideas. We guarantee you'll be amazed!
Have other ideas?
Some ideas for yourself, your employees, or clients surely are kicking in your brain. If you are unsure if they are possible or how to proceed, let us help :) In Poland, we know everyone and have a good understanding of the industry worldwide. We can get you in touch with the right people, suggest how to proceed, or, if requested, be your man in the middle.
Let's work together to help the escape room industry in those bizarre times!